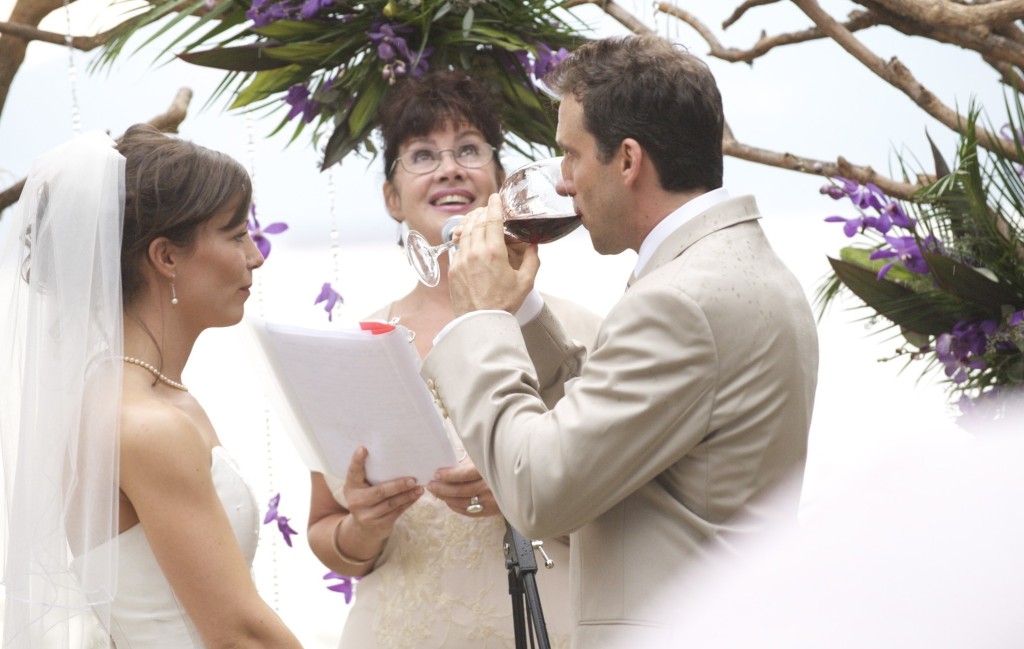 Mahara created a beautiful wedding ceremony for David and Julia Seadon, married in Vancouver at beautiful Brock House on the ocean in the summer of 2008.  A rain shower blessed the guests, requiring the ceremony to be moved under the green canopy of two large and loving maple trees.  A happy, happy day!
---
Mahara's Wedding Ceremonies
"I love designing and officiating the ritual and sacred space for marriage.  And as weddings are so completely magical, I prefer to only marry people that I have some previous connection with, perhaps a former client, the daughter of a colleague or even a friend of a friend. It is important that we have some connection through 'six degrees of separation' as it creates more intimacy and depth in the ceremony and keeps it fresh and exciting for me as well." Mahara Brenna
---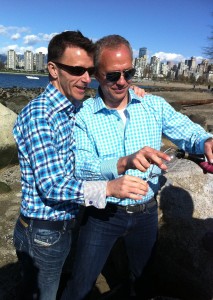 Allan and Jason were married by Mahara on April 1st, 2014 on Kitsilano Beach in Vancouver. The wedding celebrated the 25th anniversary of their first magical meeting.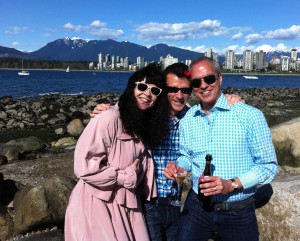 ---
Testimonial
July 30, 2016 "The guests were raving about your ceremony! Soooo much positive feedback and love was passed on to me about how special and meaningful the ceremony was.  Thank you so much for doing such an outstanding job." Alicia Keats, Weddings and Events Inc.