This page is currently under construction…so more to come!
Mahara Brenna Workshop Archives
In addition to Speaking Events, Group Facilitations and Performances, Mahara offered 3 Trainings in Holistic Rebirthing in 2011. These Trainings were the culmination of her 30 years of work in the field and were of huge benefit to Counsellors and Practitioners wishing to deepen their current work.
Spring 2011: Victoria, B.C.
Early Fall 2011: Sunshine Coast, B.C.
Late Fall 2011: Hawaii
Below is the poster and registration information for the Victoria Training:
Feb. 25, 26, 27 & March 18, 19, 20 2011
Further information to follow.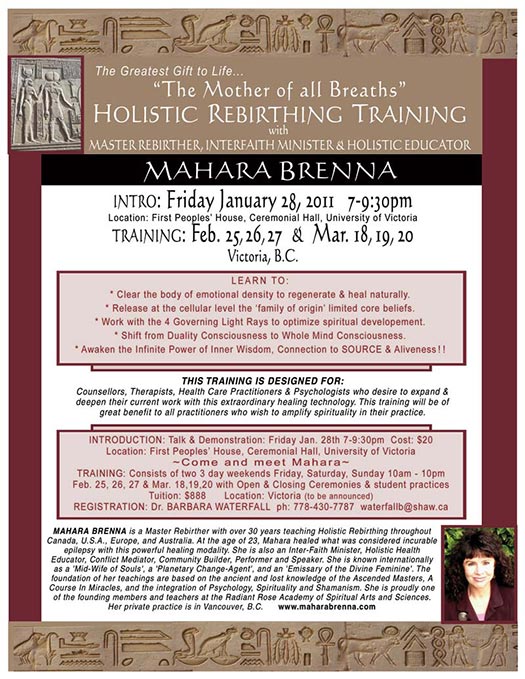 .