Mahara Brenna – Press Archives 2015
April 2015
Soldiers of Earth – Mahara Brenna profile
Mahara Brenna first toured US and Canadian universities performing a high-energy community building show for 20 years. She then joined several improv theatre troupes including the infamous "Playback Theater' out of New York. As a character actor, she became well known for her portrayals of Queen Alisha and Madame Pompadour in the Radiant Rose Academy Actors Guild. Later she played both the Narrator and Buddha in 'Siddhartha, the Journey' during the Vancouver's Fringe Festival. Playing percussion and singing in bands whenever she can, Mahara also loves voice-over work and has recorded 4 of her own CDs for healing, meditation and Rumi poetry. She had a blast with the cast of "Soldiers of Earth" and her role as Mother Earth/Mary.  Mahara portrays the nurturing guardian Mother Mary. See trailer.
---
Mahara Brenna – Press Archives 2010
Feb. 13, 2010
Vancouver Olympic Peace Walk and Meditation
Mahara was featured on Conscious Living Radio
Join Mahara and gather at 9:30 am on the corner of 33rd and Cambie Street
9:45 am Walking meditation in silence up to the top of Little Mountain
10:30 am short Meditation – Queen Elizabeth Park at the fountains
A Mother Drum and her soothing heartbeat will welcome us at the top.  Upon our own symbolic "Mount Olympus" we will have a "Pause For Peace" meditation then unite our voices with local Vancouver talent…and hold our beloved City of Vancouver in the consciousness of Peace during these busy Olympic weeks. Visit Olympic Peace.
---
Feb. 19, 2010
Article by Dolly Hopkins – Creative Architect
From her "Woman of the Month" series online
Dolly says…"And here's how Mahara answered my 6 questions about creativity:  What inspires your creativity?"
Mahara "Movement and Breath. The two expressions that have most influenced my life and work in the healing arts and performing arts. Breath gives birth to movement…and movement expands breath…and then everything opens up…the heart, higher mind,vision, rolling down a hill, play, laughter, creative problem solving."  See full interview
---
Living Visionairies 2010
Listed as a "Living Visionary"
On Living Vision for Global Transformation
Visionaries are the backbone of our retreats. People who are truly living their vision – in the world, with their heads in the clouds and their feet on the ground. They come to Living Vision with a powerful array of experiences, insights, stories and practices that are thoughtfully drawn upon to help you tap into your soul work. We are all individuals with unique experiences; this means that the catalysts for healing may be different for each of us. For some of us it happens through song, others through dance, others through conversation, and sometimes just through the simple act of being held with unconditional love. Our Visionaries represent our belief that we are monogamous in neither taste nor experiences; they come from all walks of life – yet ultimately on the same road to a single destination – and between them they will speak to the spirit's calling in each of you.
---
March 23-26, 2010
First Nations Health Conferences
Mahara Brenna – Presenter
Aboriginal Conferences, Inc was conceived when a group of retired aboriginal women were discussing how they were spending time. Being retired allowed them to do many of the things they wanted to do, but never had time while working for a living. One of the ladies said "I've been spending a lot of my time doing the gardening and all the traveling I want; however, fate seems to have forced me toward working on my own personal healing." Her friends wanted to know more about what sort of work she had been doing for this healing.
"I ask the Creator to give me the highest information, for my highest good, at this point in time." It was as if the Higher Powers were guiding her on her path to seek help. Some of her personal healing came from some of the people presenting at this conference. Well…..its been five years and as she said to her friends, "I bet I know every major healer in this city of Vancouver. Too bad people in the communities don't know about these healers."
Thus the idea of organizing a health and wellness conference was born. She decided to organize one and again fate stepped in. Aboriginal Conferences, Inc is owned by Lulla Sierra Johns, Sarah Penikett and Stephanie Penikett. Her retired friends are also part of this group but help out by working, meeting and coming up with suggestions. Read More
---
Mahara Brenna – Press Archives 2009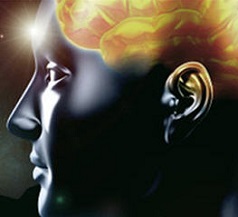 November 17, 2009
Featured on Conscious Living Radio
Mahara Brenna – on "Reclaiming Divine Feminine Power"
Join Mahara Brenna for an extraordinary experiential evening at Unity of Vancouver Nov. 17, 2009, where we will: – Explore the great power of The Divine Feminine and how it is all woven together. – Define the missing links and what we have really been in search of. – Unravel the origins and source of separation and the miracle of the Divine Plan. – Integrate the teachings with gentle breathing. – End with a meditation into the heart of the Holy Mother.
---
Mahara Brenna – Press Archives 2006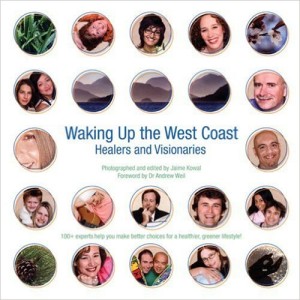 Copyright 2006
Waking up the West Coast – Healers and Visionaries
A book by Jaime Kowal with forward by Dr Andrew Weil
Mahara Brenna featured in book on page 65.
Conversations with people across North America show that they want to live more consciously, make educated consumer choices, improve their health and well being, and create healthy, sustainable communities. But they don't always know where to start!
Waking Up the West Coast responds to this need. This beautifully photographed, full color coffee table book provides insight into holistic health, the environment and sustainability. Its goal is to help "wake up" the collective conscience through inspiring profiles of individuals who are doing what they love and contributing creatively to healing our world through diverse callings. Drawing from the rich, energetic landscape of British Columbia, the book features the work and wisdom of over 100 healers and visionaries who have achieved distinction in their field and are committed to guiding others across North America to meaningful, positive action.
On every page, the philosophy and expertise of each individual, business or organization is explored through a powerful article, striking portrait and complete contact information. Stunning photographic images by Jaime Kowal illustrate throughout, guiding readers on a unique visual journey.
Readers will gain a deeper understanding of key issues affecting their personal health, the well being of their communities and environment, and the future of the planet. They will see they have choices and an array of accessible resources at their fingertips for conscious action.
---
Mahara Brenna – Press Archives 1996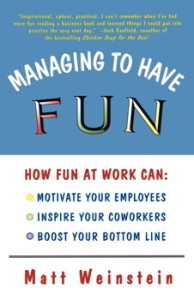 Copyright 1996
Managing to Have Fun – a book by Matt Weinstein
Founder of Playfair Inc.
Mahara Brenna featured in book – Preview
Motivate your Employees. Inspire your Coworkers. Boost your Bottom Line.
In the Playfair Organization, we send employees flowers on their first day of work, and hold an elaborate "welcoming ceremony" at the first staff retreat they attend. The prototype for the welcoming ceremony was "Eddie DeAngelo and the Circle of Secrets." Ten years ago, when we thought about what it meant to have a new trainee entering the company, we asked ourselves, "How can we empower our newest member to feel a part of the group?" Playfair trainer Mahara Brenna came up with a novel solution: a ritual to make Eddie, who was at that time, the new trainee, "The Keeper of Secrets." Read More
---