Mahara Brenna –  Facilitator and Trainer
The foundation of Mahara Brenna's teachings are based on the integration of Psychology, Spirituality and Shamanism as well as the Ancient and Lost Knowledge of the Ascended Masters and A Course In Miracles.
As a Facilitator and Trainer Mahara has been dynamically leading Community Building for conferences and festivals for the past 30 years, designing and co-creating special events for the upliftment and unification of our Family of Humankind. She also brings her 40 years of expertise as a Holistic Health Educator, Master Rebirther, Mediator, Multi-Faith Minister and Performer into the events, trainings and large group healings.
As a Priestess, Mahara is often invited to open events with sacred ceremony. Known as a "Mid-Wife for Souls" and a "Planetary Change-Agent," she teaches a wide variety of Workshops both locally and internationally.
Trainings and Workshops with Mahara Brenna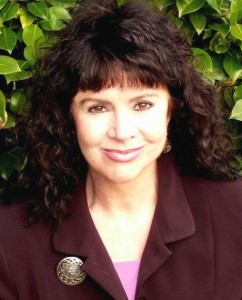 Courses offered…
The Healed Relationship
Living the Course in Miracles
The Sacred Breath and Self Mastery
The Sacred Marriage of Head and Heart
The Cosmic Joke
Eruption ~ Total Self Expression
The Cosmic Joke
'SHE' ~ The Power of the Divine Feminine
The 22 Principles of the Divine Feminine
Trainings Available…
Holistic Sacred Rebirthing ~ Level One
Holistic Sacred Rebirthing ~ Level Two
How it all began…
In her late teens to mid 20's, Mahara pioneered many fields unavailable as yet to women. On sea, on land, and in commerce, she broke new ground and was hired where women had previously been denied. However, believing in something more than the 'women's movement', she was also equally struck with the plight of male conditioning, and therefore held the journey to be that of a "People's Revolution". This belief was the catalyst that propelled her spiritual search and lead to the reclaiming of the 'Divine Feminine', the aspect of life negated in both men and women, to which she now dedicates her life.
Mahara is available for Local and International events as a Speaker, Teacher, Trainer and Facilitator. She may often assist in the co-creation and collaboration of  events or workshops with other leaders in the greater Spiritual community.  She also works solo teaching her own workshops and trainings.
A sampling of events where Mahara has done Trainings or Co-Facilitated…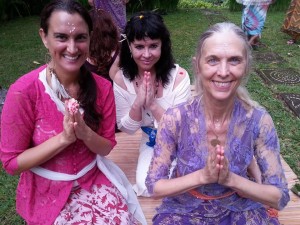 Taoist High Priestess Training
BALI, INDONESIA
February 21- March 6, 2016
With Shashi Solluna, Mahara Brenna and Minke De Vos – 22 Principles of the Divine Feminine is all about "Teaching women to hold the sacred space of High Priestess in their own cities and communities." Mahara Brenna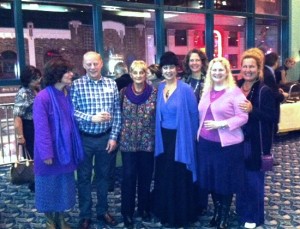 Diamond Heart Conclave, Radiant Rose Academy
MONTREAL, QUEBEC
August 14-16, 2015
As MC and Guest Presenter and Speaker, Rev. Mahara Brenna joined with Hosts Ascended Masters Akasha & Asun for this event. Paul Armitage performed his spectacular music of the Higher Spheres, along with special performances by Kathleen Bolton from Montreal.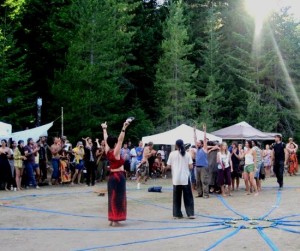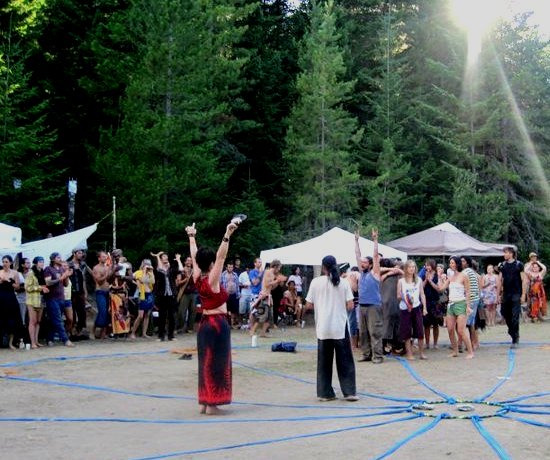 Towards Eden Sustainable Music Festival
SANDY PINES CAMPGROUND, BOSTON BAR B.C.
July 22-23-24, 2011
Mahara was Co-MC with musician Zamir Dhanji
Purpose: To bring communities and families together through live music and educational workshops for the purposes of co-creating a greener, simpler more sustainable tomorrow.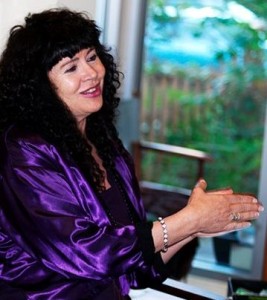 Wizard Training with Peak Potentials, Summer Wizard Camps
NEW  YORK – LOS ANGELES – SQUAMISH B.C.
15 years of bringing magic to Peak Potentials
Mahara has been guest facilitator for the closing healing extravaganza of the Peaks Wizard Training, creation of T. Harv Eker.