2018 Events with Mahara Brenna
Updates to this page coming soon…
As always, Mahara is busy with Private Sessions between globe trotting, where she shares her knowledge and wit in  Speaking Engagments and participates as an International Trainer and Facilitator in many worldwide events. Sometimes it is hard to pin her down to get updates for the website. So please Contact her if you want to find out what she's up to in the meantime. Namaste…Diana – Web Designer
2017 Events with Mahara Brenna
Updates coming soon…
2016 Events with Mahara Brenna
See Calendar for Mahara's complete schedule as well as Workshops pages for more details.
December 23rd 2016
WINTER SOLSTICE – CHANTING in the ROUND CELEBRATION
Vancouver, BC
with Chant Master Jerry DesVoignes, the MantraVani Orchestra and friends. Mahara Brenna performing Goddess blessing. Join us for a joyful evening chanting and singing sacred songs, with both original and contemporary music that is interactive with an invitation for full audience participation!  Feel your heart expand and spirits soar in celebration!  Building Sacred Community through Sound for 30 yrs. Bridge and Enrich Center for Community 718 E. 20th Ave. Van. BC. 8pm-10pm
More Info
Email: [email protected]om
October 7-14th 2016
SHE POWER – SACRED SEXUALITY with HOLLYHOCK RETREAT 
Cortes Island, BC
with Rev. Mahara Brenna and Minke De Vos, MMQ
Become Way-Showers of the Divine Feminine: Bringing Balance To an Imbalanced World. Cultivate Self-Love and potent sexual energy with Tao Yoni Yoga, Qigong and Sacred Rebirthing. This initiation is deeply healing, empowering and beneficial for women in all stages of Life.
More Info
Registration: Hollyhock Retreat Centre
October 14-16th 2016
ASCENDED MASTER CONCLAVE with RADIANT ROSE ACADEMY
London, England, UK
Formally: THE I AM FAMILY OF LIGHT CONFERENCE Acknowledging the Angelic, Ascended, Cosmic Realm and the Divine Plan for Earth and Humanity. Accredited Messengers Usa & Excalibur from the Radiant Rose Academy, Canada will bring forth the invited Beings of Light and Celestial Teachers who are assisting us to anchor this Seventh Golden Age.
Call..604-267-0985..or Register at Radiant Rose Academy

2016 in Reflection – Events past with Mahara Brenna and friends
January 22 -24th 2016
'RENEW, RE-WRITE, & REBOOT' RETREAT
with Mahara Brenna and Melba Burns
A delicious beginning of the New Year with a Retreat on glorious and cozy Bowen Island, B.C.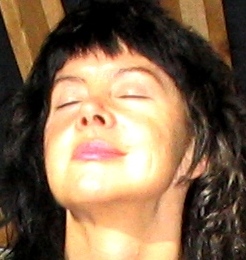 Dive into the depth of YourSelf with the liberating Sacred Rebirthing.journal until your Soul is content with the amazing writing practices of Melba Burns.
WHAT A WAY TO START THE NEW YEAR!!!
For registration email…[email protected]…or…[email protected]
February 21 – March 6th 2016
TAOIST HIGH PRIESTESS TRAINING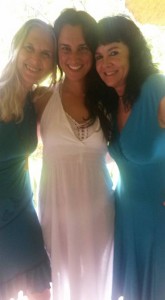 with Minke De Vos, Shashi Solluna & Mahara Brenna
On the island of BALI, INDONESIA
Awakening sexuality ~ Opening to Love ~ Raising Consciousness
LEARN THE EVOCATIVE 22 PRINCIPALS OF THE DIVINE FEMININE
AND BREATHE YOUR WAY HOME INTO THE GODDESS THAT AWAITS YOU WITHIN.
Beautiful Practices of Tao Yoga, Yoni Yoga, Movement, Sound Healing, Meditation and much more.
For more info: Tao Tantric Arts
March 11-13th 2016
THE SPRING RESURRECTION CONCLAVE with RADIANT ROSE ACADEMY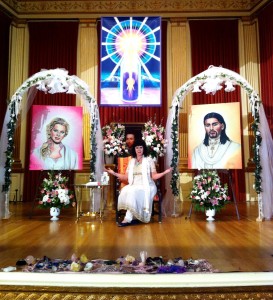 The Vancouver Fairmont, Vancouver, BC.
The Radiant Rose Academy Inc. is happy to announce Rev. Mahara Brenna will both MC and be a lecturer at this profound Conclave with Beloved Hosts Ascended Masters Akasha & Asun and other magnificent guests of the Celestial and Ascended Master Host.
Special Guest Denise Hagen from Ireland will bless our stage once again.
Call…604-267-0985…or Register at Radiant Rose Academy
August 12-14th 2016
DIAMOND HEART CONCLAVE with RADIANT ROSE ACADEMY
The Imperial Theatre, Montreal, Quebec
Rev. Mahara Brenna will be the MC and Guest Presenter/Speaker joining with Beloved Hosts Ascended Masters Akasha & Asun and other Mighty Guests of the Celestial & Ascended Master Host.
Paul Armitage will be performing his spectacular music of the Higher Spheres.
Call…604-267-0985…or Register at Radiant Rose Academy
See Calendar Archives for more past events with Mahara
PEACE GATHERING VANCOUVER BC 2009 Mahara Brenna with Michael Beckwith